Pestmaster® Services Of South Suburbs of Chicago, IL
Our family has been in the pest control business since 1992. Over the past three decades, we've learned how to treat homes in a way that doesn't harm the environment or other animals, but simply gets rid of pests. Now that we've established our practice in South Suburbs Chicago, we want to extend our pest expertise throughout Chicagoland.
Why Choose Pestmaster® Services?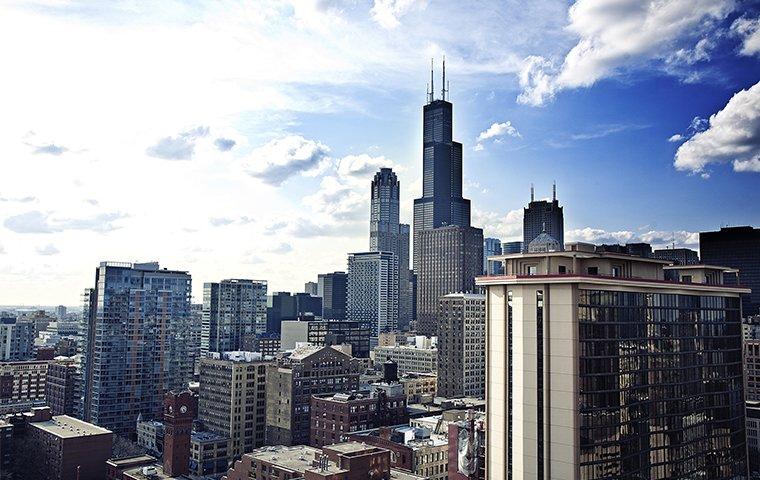 We offer safe, comprehensive pest control using only the best products and processes.

We provide same-day visits and emergency pest control management for serious pest problems.

We have over 40 years of experience in the industry.

We offer a range of services and protections few companies can provide.

We take an environmentally conscious approach to pest management.

We offer the most effective solutions to combat a wide range of pest disruptions.

We use top-quality, science-based products.

We offer free inspections and over-the-phone estimates.

We provide home pest control and commercial pest management services.

We use the care and delicacy of a family-owned business.
Our Business Model
You can break down our offerings into three primary categories:
Pest Control
We provide pest control for long-lasting safety in Chicago's homes and businesses.
Vegetation Management
Our vegetation management includes bare ground vegetation control, noxious and invasive weed control, and landscape weed control.
Health-Related/Vector Control
This service includes mosquito, tick, bird, rodent, and flea control, as well as ancillary but related services such as disaster relief, educational consulting, and expert testimony.
Our Pestmaster® Services Mission
Pestmaster® Services is unconditionally committed to providing the most effective pest control services. We provide genuine and empathetic pest control to properties throughout the south suburbs of Chicago, and we encourage moments of growth and education among both our clients and technicians. Our goal is to improve the lives of every client we meet, so whether you have a pest problem in your home or business, Pestmaster® Services of South Suburbs of Chicago will be there.